The fully-comprehensive
Workspace and Customer




management system
A powerful solution to streamline the management of combined office spaces, laboratory units and workshop premises, automate operational processes and optimise communications with existing and potential customers.
END TO END SOLUTION
focused on the industry specific operational processes with single and multi-facility support.
INDUSTRY ACCEPTED
proven and trusted by numerous UK
workspace providers.
CLOUD BASED
and accessible through a PC based desktop client and a Web client portal.
COMPETITIVE PRICING
together with modular design makes the system perfectly scalable to any organisation's budget.
CUSTOM TAILORED
including bespoke dashboards, multi-user capability, project sharing, data access and editing permissions; all set up to the requirements of the individual site and its various departments.
The leading workspace management software in the UK & Ireland
YEARS OF CONSISTENT PERFORMANCE
ENTERPRISES TRUSTING CLARITY CORE
Using workspace management software
makes a major difference
Adopt CLARITY CORE and enjoy the

benefits
CLARITY CORE helps overcome challenges associated with the management of larger multi-sited/multi-tenanted premises in areas such as: occupancy management, space use optimisation, general and admin workload balancing, accurate billing and performance reporting.


CLARITY CORE TOP BENEFITS :
EMPOWERED LEAD MANAGEMENT
Streamlined sales pipeline management and improved conversion rate.
MAXIMISED USE OF WORKSPACE
Increased occupancy rate and revenue.
INCREASED WORK EFFICIENCY
Improved processing capacity.
ENHANCED COLLABORATION
Enhanced communications and collaboration with customers, across functions and contractors.
OPTIMISED RECORD KEEPING
Optimised industry specific record keeping and closer work monitoring.
ACCURATE INVOICING AND REPORTING
Accurate and timely invoicing, plus optimised performance reporting and measurement.
IMPROVED CUSTOMER EXPERIENCE
Improved service level, faster resolution of issues and more positive client experience.
GREATER EMPLOYEE SATISFACTION
Increased job satisfaction for your employees and better work environment.
SECURE DATA STORAGE
Secure digital data storage and backup; reduction in paperwork, physical filling and archiving.
Discover the top
features
The system is feature-rich and offers optimisation of the following processes: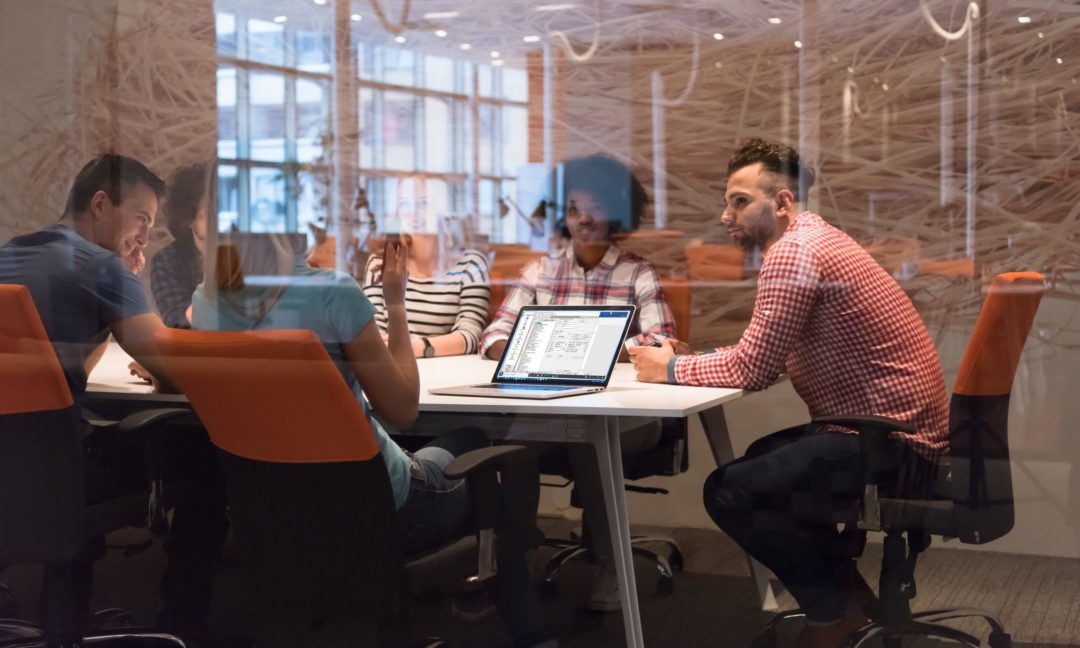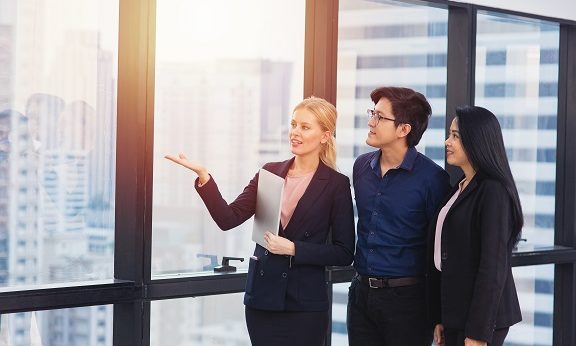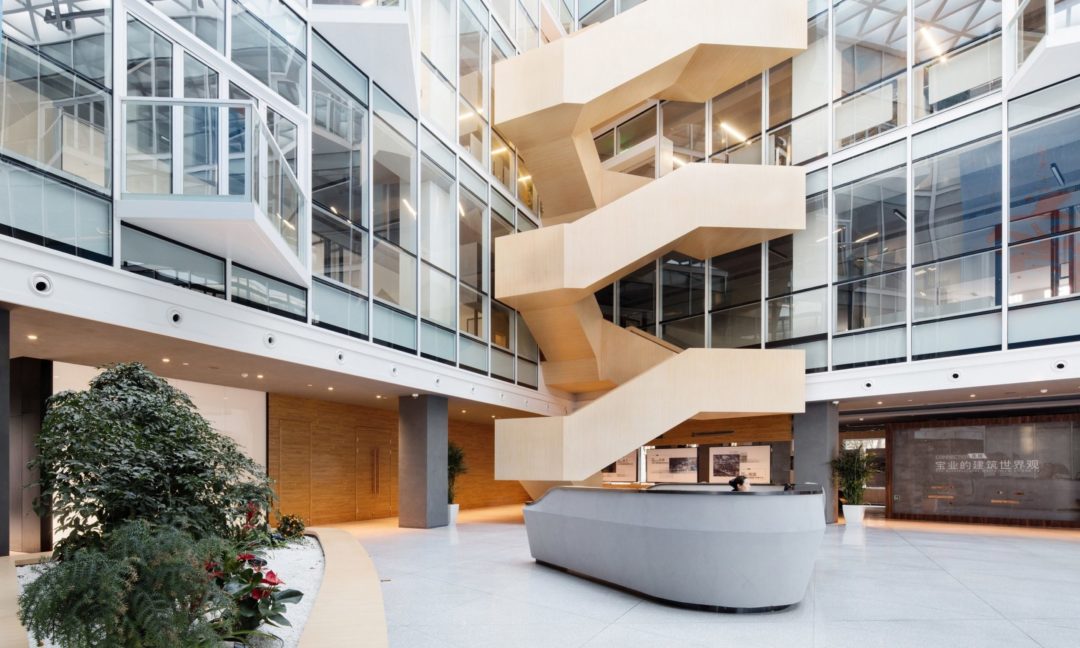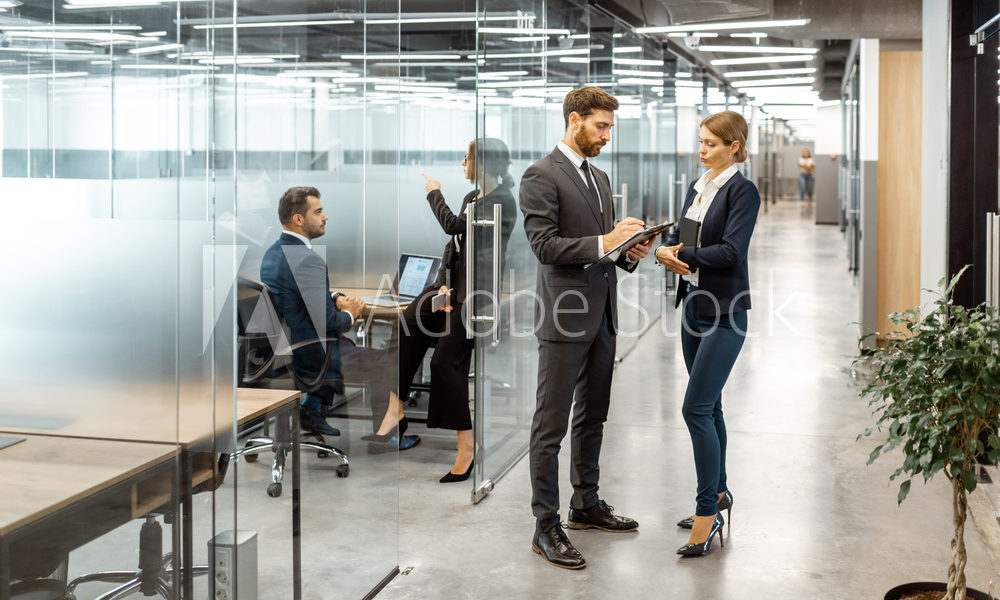 SALES PIPELINE MANAGEMENT
CUSTOMER INTERACTION MANAGEMENT
OCCUPANCY AND CONTRACT MANAGEMENT
MEETING, CONFERENCE AND EVENT SUPPORT
AUTOMATED INVOICE GENERATION
SALES FINANCIAL MANAGEMENT
FACILITY MAINTENANCE, REPAIRS AND TESTING
MAINTENANCE CONTRACT MANAGEMENT
VISITOR MANAGEMENT AND DIGITAL SIGN IN
Scalable to any organisation's requirements
Featured

modules
CLARITY CORE is modular in design and customisable, which makes it perfectly scalable to any organisation's requirements and budget. Starting from the Core module which is operational on its own, the system can be extended further into a fully-comprehensive management system by including its specialised add-on modules.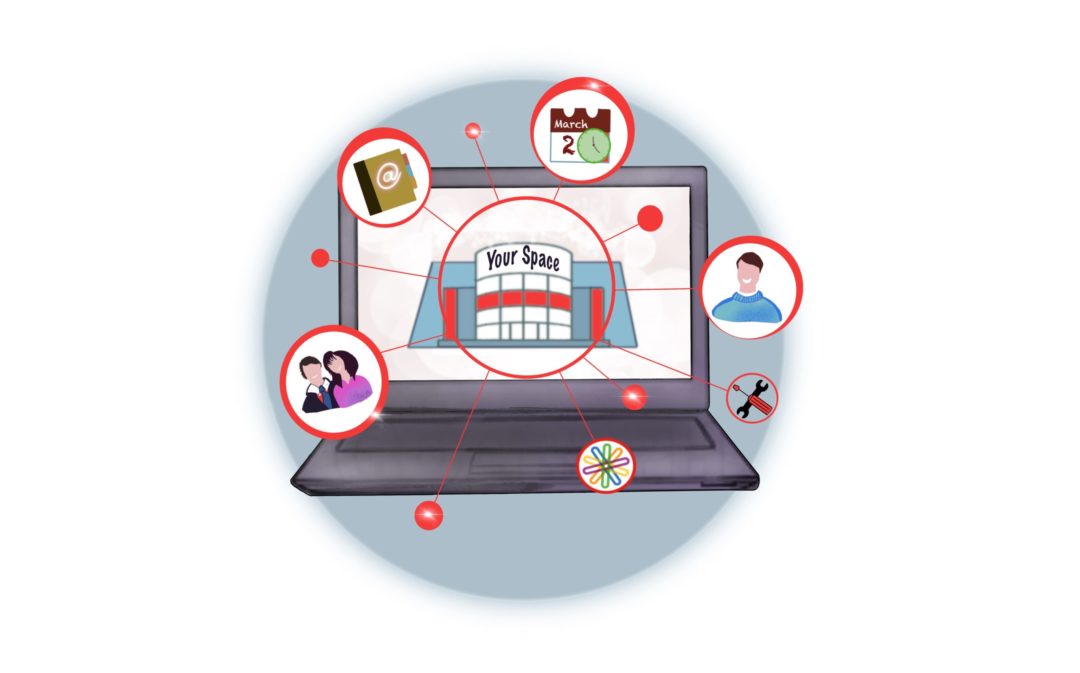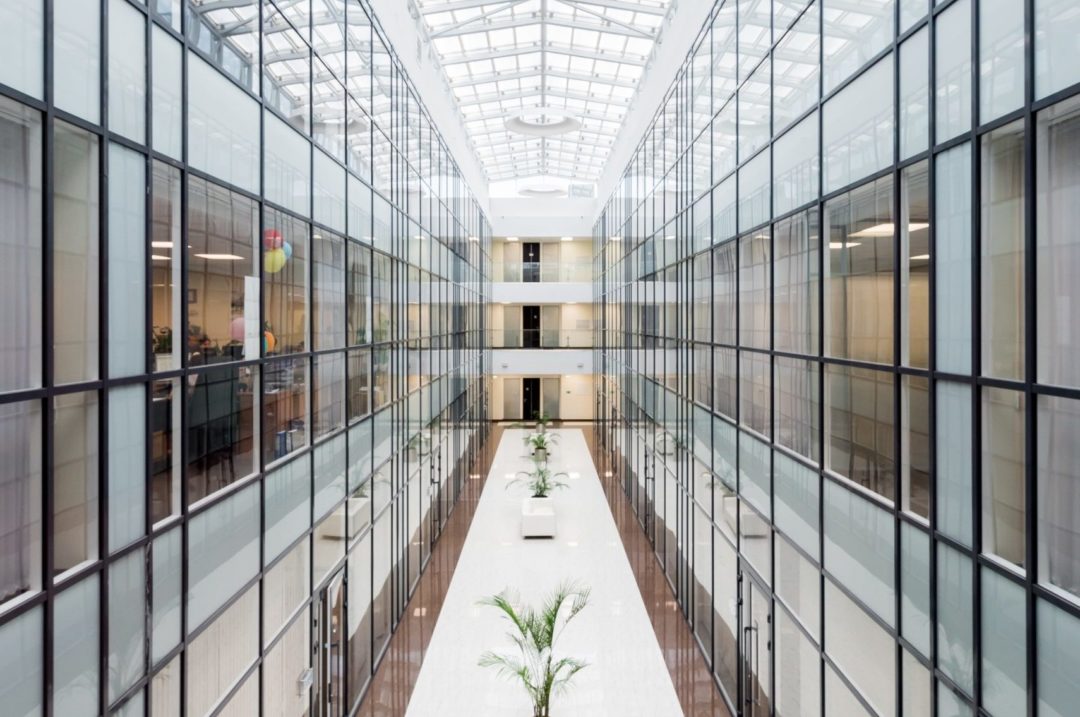 CORE MODULE
Fully operational on its own this module offers optimisation of numerous workspace and customer management processes.
FIND OUT MORE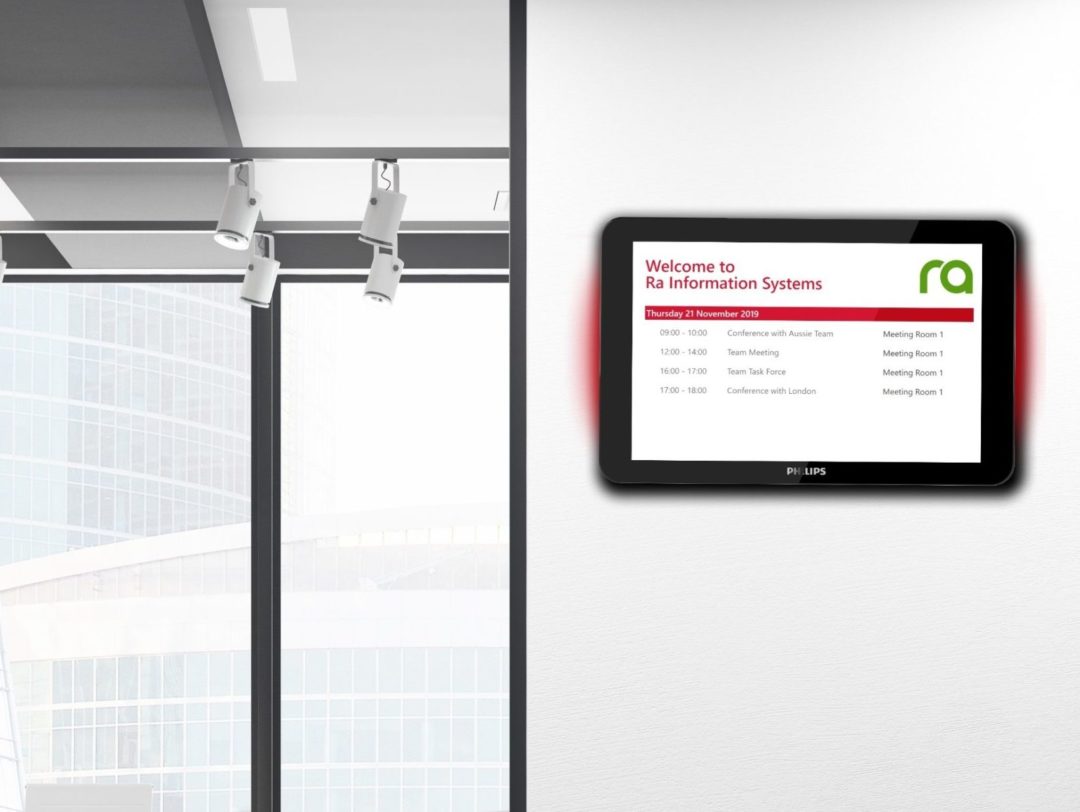 DIGITAL BOOKING AND SIGNAGE
Digital booking and signage solution integrated with touch–screen digital displays to simplify the booking process.
FIND OUT MORE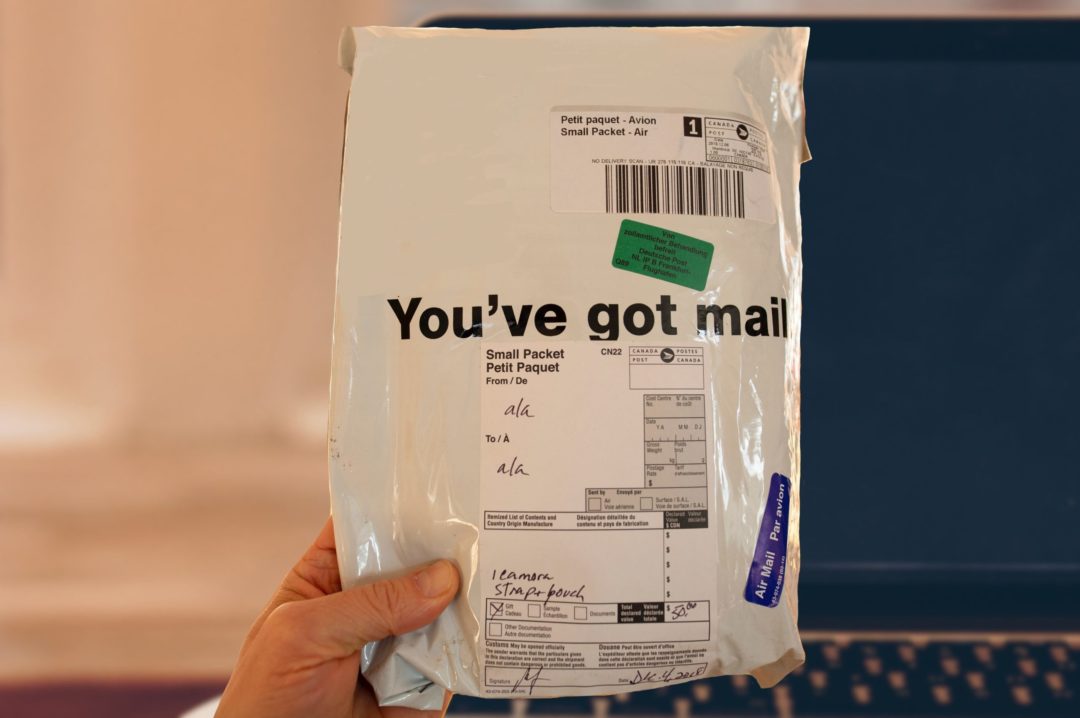 PARCEL MANAGEMENT
Optical Character Recognition technology for an enterprise-wide management of incoming parcels.

FIND OUT MORE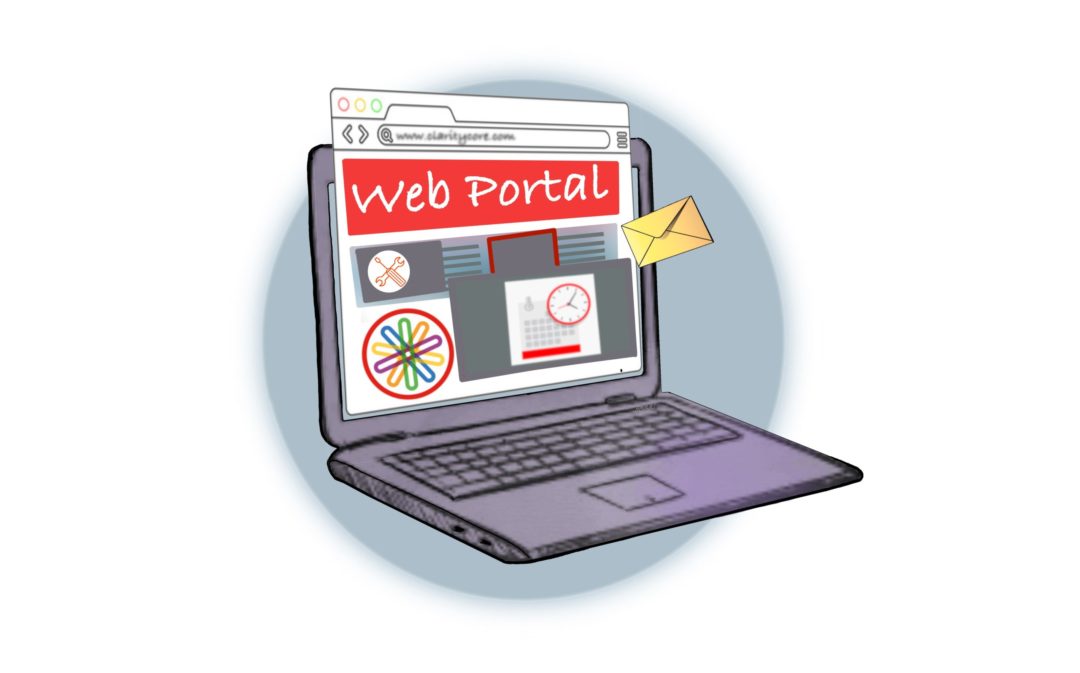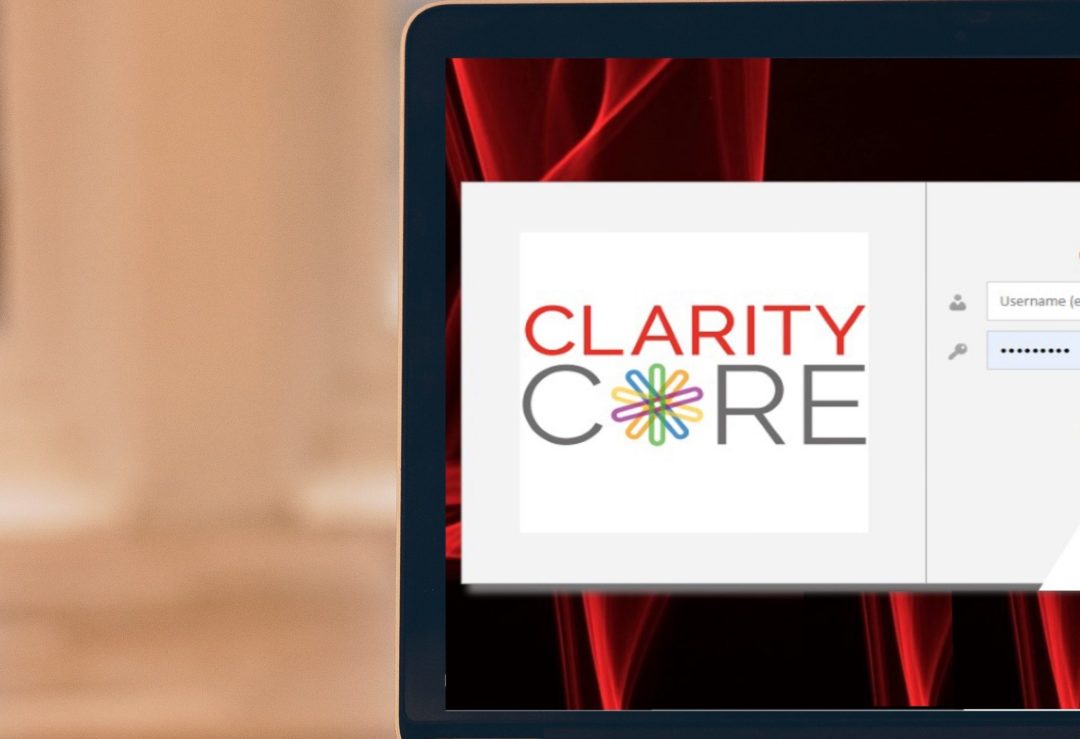 CUSTOMER PORTAL
The portal offers users an opportunity to manage their profiles, access documents, book conference and meeting rooms and log requests.
FIND OUT MORE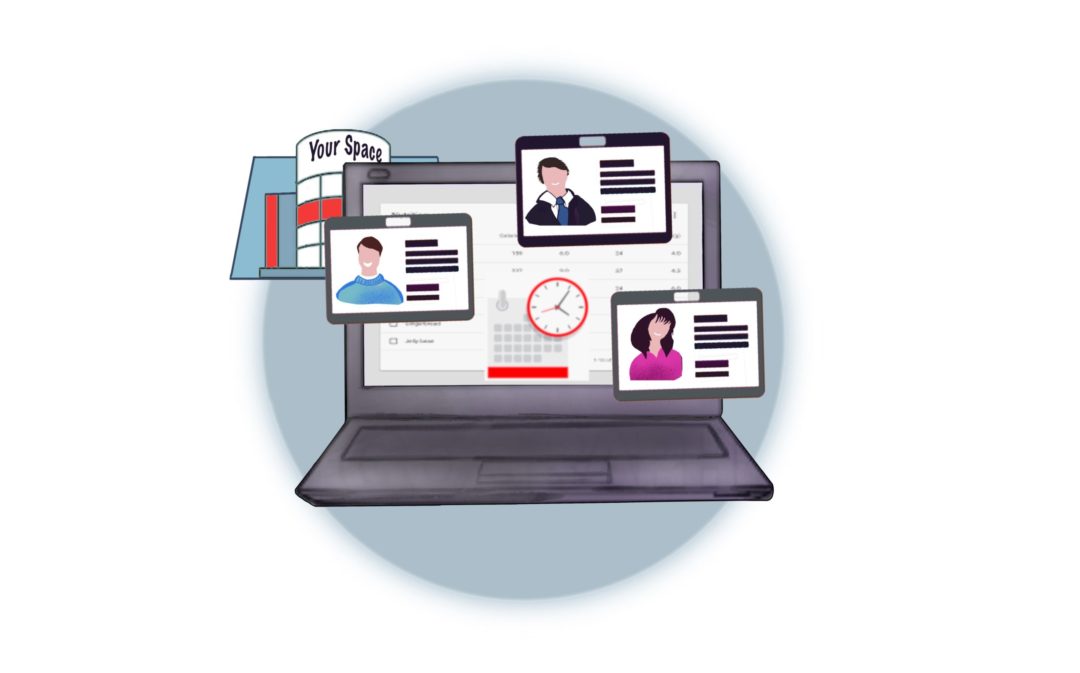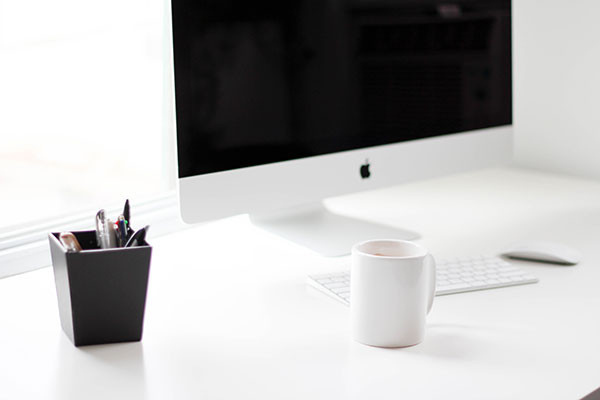 VISITOR MANAGEMENT
The module allows customers to create a digital guest book and self-manage visits and appointments of who is attending site providing the centre with access to visitor history.
FIND OUT MORE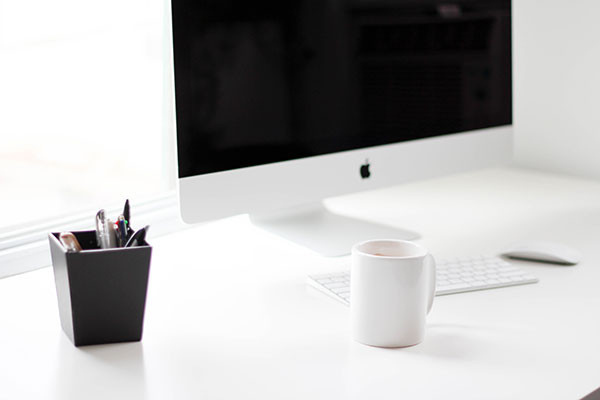 VISITOR DIGITAL SIGN-IN
Designed to control visitor access & security, allows recording, greeting and tracking visitors, employees, vendors and contractors and automatically storing their details providing emergency lists.
FIND OUT MORE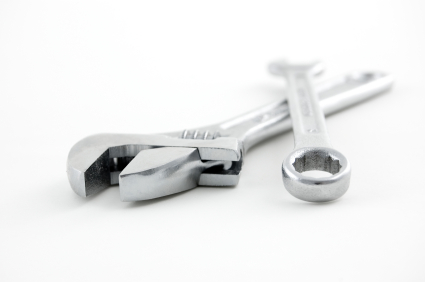 FACILITY MAINTENANCE, FAULT REPORTING AND TESTING
Designed to optimise preventive and corrective maintenance work, allowing customers to report any facilities faults or change requirements.
FIND OUT MORE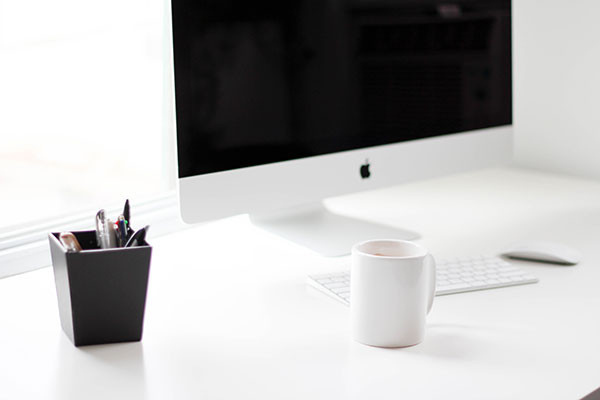 MAINTENANCE CONTRACTS
The module allows management of multiple contractors both in-house workforce and external contractors, scheduling considering the required skills and ordering works against a contractor's schedule of rates.
FIND OUT MORE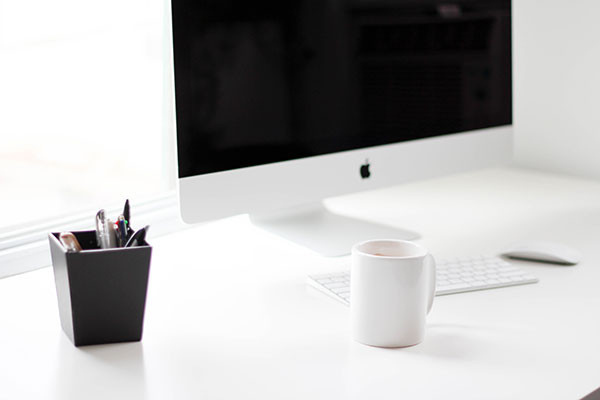 DIRECT DEBITS
The module enables businesses to operate an automated payment request system from banks and building societies, allows direct debit collection, transaction recording and payment allocation.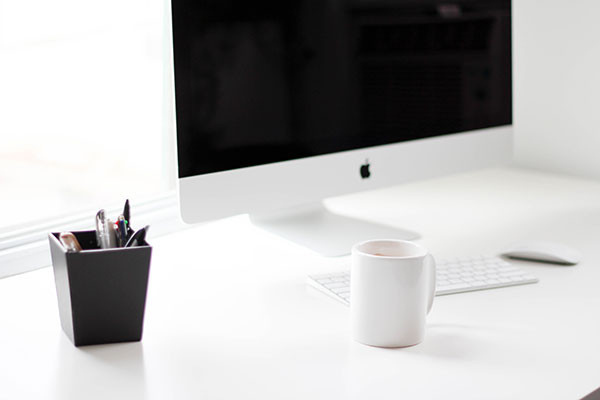 ASSET MANAGEMENT AND INVENTORY CONTROL
The module combines asset tracking, inventory management and resource deployment.
User-friendly, easy to navigate intuitive
interface
Various icons and colour codes are used to indicate the function and priority allowing users to navigate around the system easier.

The system allows users to tailor the data format by setting-up customisable data fields and generating customisable reports. Searching and reporting is a simple and straightforward process. Data can be sorted in ascending and descending order and filters can be applied. Reports can be exported into Microsoft and other suites and can be used with other applications.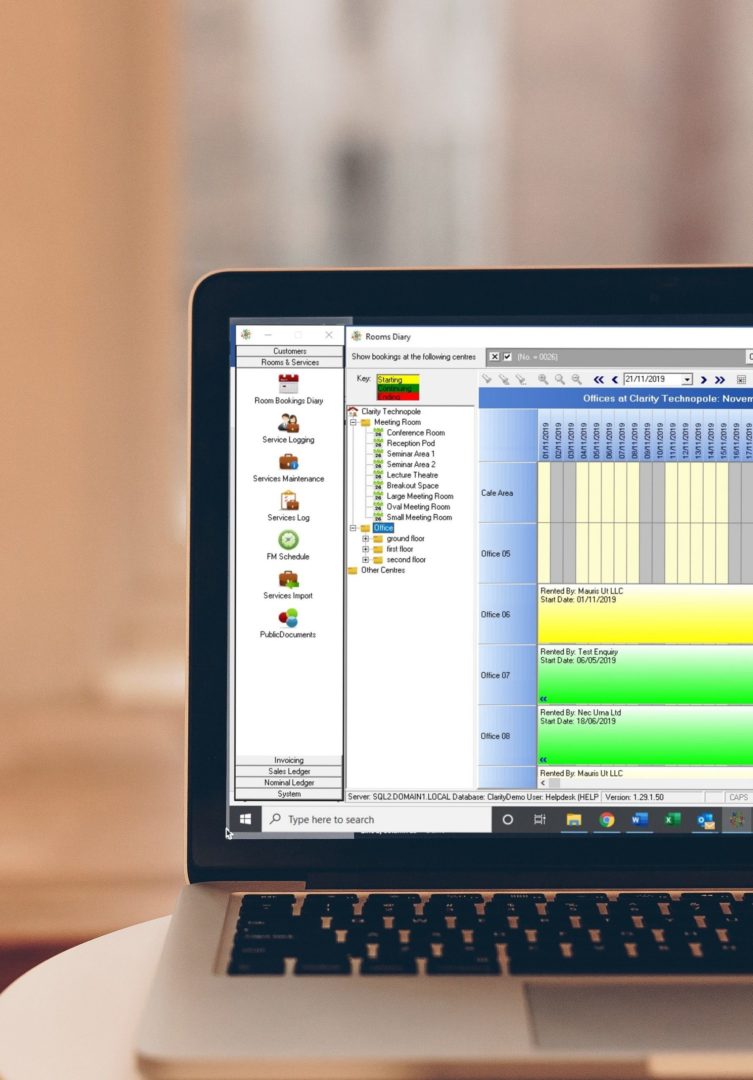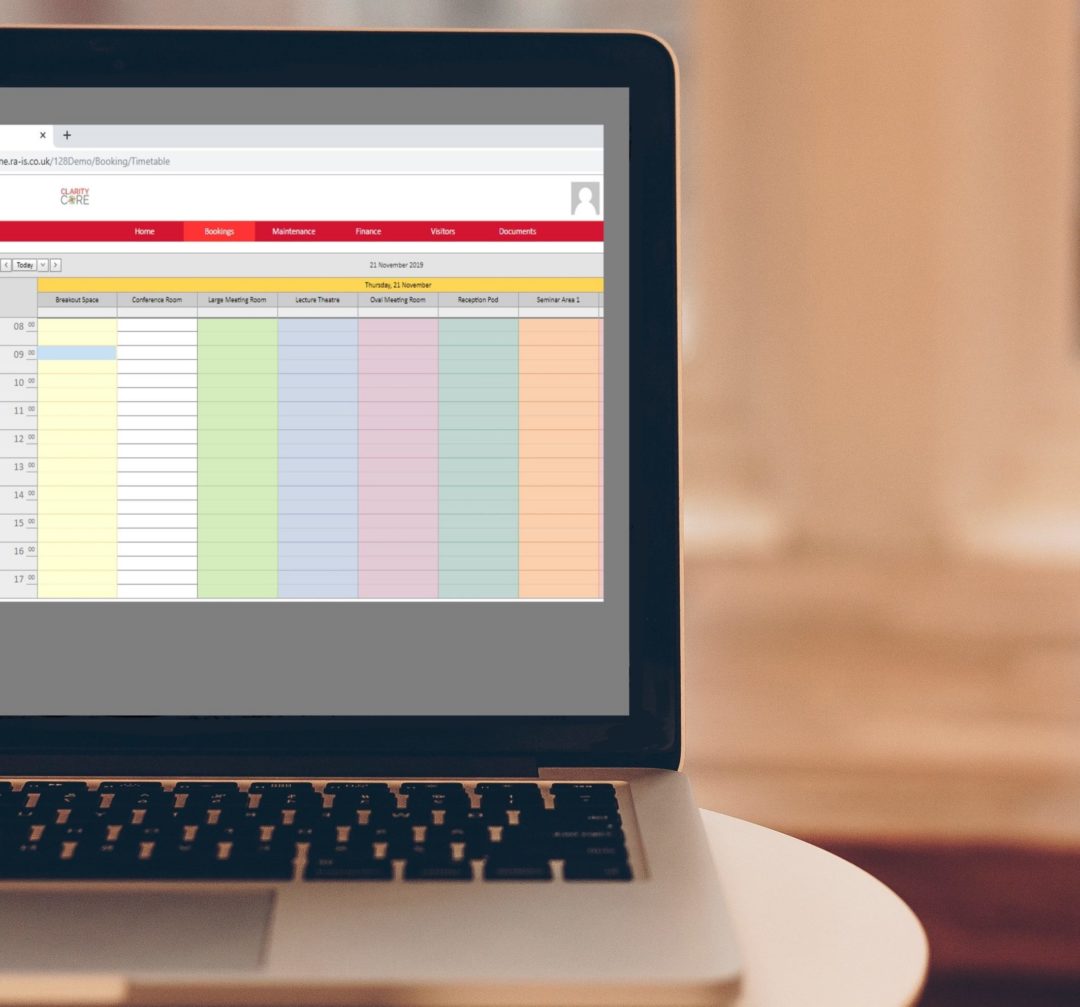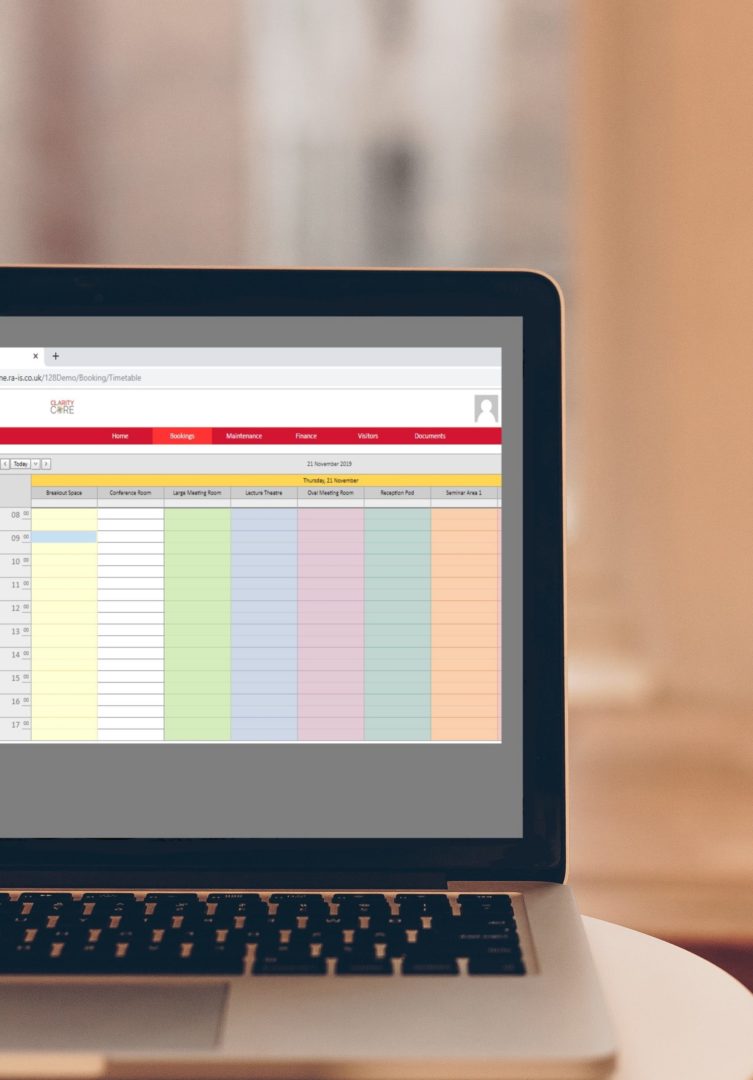 CLARITY CORE
is the perfect solution
to perform all workspace management activities with maximum efficiency and minimum paperwork
See who

our users

are
CLARITY CORE is designed to be incorporated into a wide range of workspace management scenarios. It is widely used by laboratory, workshop and office space providers, science, research and innovation-led companies, flexible office and managed workspace providers and event venues.
Science parks, research campuses, technology incubators and innovation centres
Flexible office and managed workspace providers, business centres, shared or virtual office sector operators
Event venues and
conference centre facilities
Academic and
training venues
Client
Testimonials
CLARITY CORE (formally branded as UKSPA Clarity and IBCS) is proven and industry accepted, see what our clients say:
"CLARITY enables us to effectively manage our growing number of centres from managing our prospects through to providing data ensuring we are on top of our building maintenance. The RA Information Systems' team are all a pleasure to deal with and the support team are quick and responsive. I wouldn't hesitate to recommend them to anyone."

Caroline Hyde
Allia Ltd
"We use both the CLARITY management system and the RA Telecom service. Both services are excellent for running an Innovation Centre. The helpdesk for both services is efficient and professional. We would certainly recommend the product and service."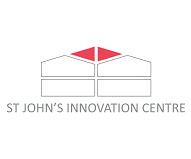 Miranda Edwards
St. John's Innovation Centre
"The integrated nature of the CLARITY modules has meant that we are able to quickly progress clients and tie the details in with our accounting system. The CLARITY team are keen to listen to feedback and implement upgrades or new methods, meaning that it continues to evolve and improve. I recommend CLARITY to any company looking to streamline their business systems and simplify communications."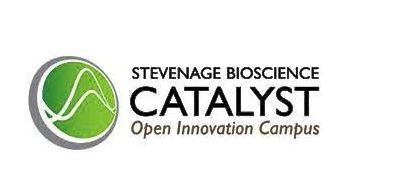 Miranda Knaggs
Stevenage Bioscience Catalyst
"ibcs has proved to be a fantastic software tool in managing our Mill complex."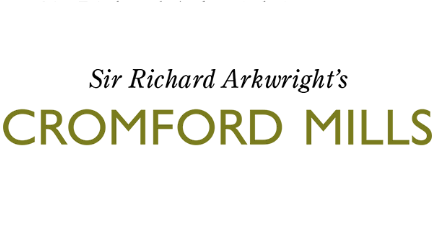 Simon Gill
Arkwright Society

Cromford Mill
"The digital meeting room signage solution from CLARITY looks great in our new incubator, and fits well within a state-of-the-art facility working with cutting-edge and deep science businesses."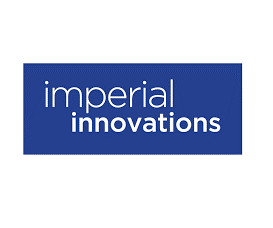 Graham Hewson
Imperial Innovations
Industry
Memberships
Check out memberships and partnerships with industry specific organisations:
We have strong relationships and partnerships with the main industry specific organisations and their members for over 18 years. Our significant experience of working closely with sector specific organisations and user feedback has enabled us to evolve within the changing landscape over many years and offer the most comprehensive brand and product today.
You may also be

interested in
Managed IT services, S
hared Internet and
VoIP telephone systems for your premises
Coupled with our reliable software solution, we also offer a variety of comprehensive packages which include services such as IT infrastructure, private networks, shared internet, high-capacity, fast and secure connections between sites, VoIP telephony, data security and on-going support to workspace providers. We pride ourselves on understanding the industry and customers requirements.
SEE OUR MANAGED IT SERVICES
Send us an enquiry or call us today
Enter your details and one of our team will be in touch.